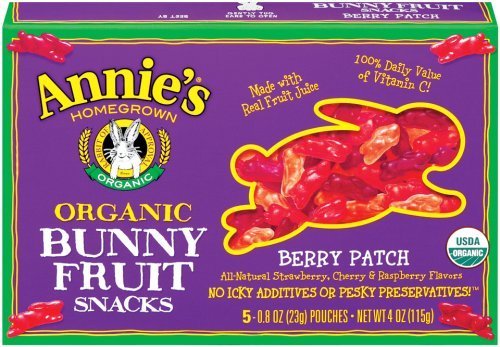 It's the biggest IPO in years and there will be none for you.
There's a long line of bankers, venture capitalists, institutional investors, and well-connected individuals getting first dibs on shares of Facebook when the social media titan goes public this spring.
Less buzz, more bunny.
Why bother when you can easily buy into the initial offering from Annie's Homegrown? When Annie's announced plans to go public, there was none of the frenzy that surrounded recent offerings like LinkedIn, Groupon, and now Facebook. The organic mac and cheese maker doesn't generate the same kind of heat, but unlike so many technology and social media companies, it does generate profits: in each of the last five years, Annie's sales have grown by an average of nearly 16%; in 2011 the company reported a profit of $15 million.
Annie's makes the second most popular macaroni and cheese, trailing only the iconic blue box from Kraft. In the natural and organic market, it's number one for macaroni and cheese, snack crackers, fruit snacks, and graham crackers. The company makes crackers, condiments, frozen pizza, and 100 other products that can be found in 25,000 specialty and mass market locations across the U.S. and Canada. Annie's is a premium-priced, high-margin brand with a loyal customer base that is better-educated, more health-conscious, and spends more on food than the average consumer.
Annie's also has a cute bunny logo and a way better stock ticker symbol (BNNY) than Facebook's (FB).
See full financials and learn about the stock offering–read the company prospectus filed with the SEC.