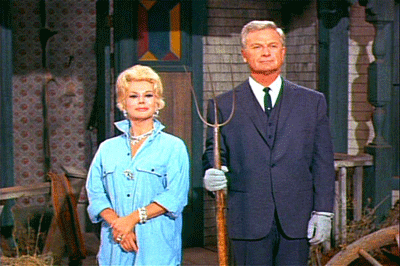 .
This post is for anyone who has ever dreamed of owning an olive grove on a sun-drenched Tuscan hillside or a vineyard in the Loire Valley.
And this post goes out to all of you who prefer not to be up with the chickens, who hate dirt under your fingernails, and get queasy from the smells of tractor diesel and manure.
Why buy the farm when you can rent?
Growers and producers with a wide range of offerings will lease you a portion of their operation— for one growing cycle you can lay claim to your own beehive, apple tree, oyster bed, or row of grape vines, and then reap the benefits of the harvest.
Similar to  Community Supported Agriculture but on a global scale, this type of direct-to-consumer marketing benefits producers with advance payment and mitigated risk at a retail price. In exchange the consumer gains access to small-scale, specialty producers, some degree of connectedness to the product, and bragging rights that are often accompanied by photos, certificates, and other visual aids.
2010 will be the first seasonal offering from the beekeepers at Your Pure Honey. They have 100 beehives available for full and partial leasing. In May, at the close of the current honey season, you'll receive up to 44 lbs. of honey harvested solely from your hive.
If you live in the area, you can go berry-picking from your own bush at Michigan's Joe's Blueberries. You're guaranteed at least 12 pounds of picking; if your bush is a dud they'll let you make up the yield from unreserved bushes. Can't get to the farm? They'll ship.
Instead of a single bottle of the good stuff in the back of the cupboard, how about your own barrel of single malt Scotch whiskey? Bruichladdich Distillery allows you to select your cask type, your spirit, and tailor the aging to your preferred style. You'll have to wait about 10 years for a taste, but you can follow the distillation and aging through their webcam.
Adopt an olive tree for one year from Nudo's Abruzzo hillside groves and they'll send you fresh-pressed oil from each of the year's two harvests.
WineShare rents you a designated row of wine grapes from your choice of 5 vineyards throughout France and Italy, plus one in Britain. You can be hands-off until the release date when you receive your bottles, or if you choose, you can visit the vineyards, participate in the harvest and crush, design your own label, and attend tastings.
Rent Mother Nature arranges a whole host of leases through a network of farmers and purveyors dedicated to sustainable agriculture. You can rent a sugar maple tree in the Adirondacks, an oyster bed in Washington State, a date palm tree in the California desert, or a sheep from Massachusetts' Merrimac Valley (for wool blankets, not lamb chops). There are leases for cheese-producing dairy goats, wild rice beds, wheat fields by the acre, and all kinds of fruit trees.
Keep your fingernails clean. Leave the farming to the farmers.