Any self-respecting consumer of pop culture knows it: celebrities love coffee.
Peruse the photos of a supermarket tabloid and you'll find ample proof. Undersized fashion models with oversized lattes, LA actresses cooling off from yoga class with their post-Vinyasa iced chai, and the familiar sight of Britney Spears toting a Starbucks Frappuccino. Now it's gone from celebrity accessory to celebrity brand as bold names are appearing on bags of beans.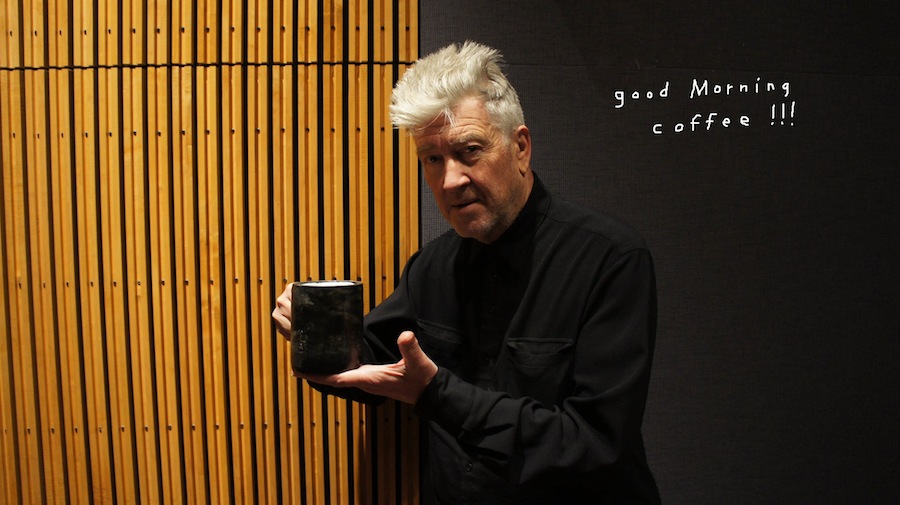 Director David Lynch has the credentials for his
David Lynch Signature Cup Organic Coffee.
He claims a coffee obsession of long standing; for a period he routinely drank 20 cups a day. He has also famously endowed many of his fictional characters with a love of coffee.
Hugh Jackman and Leonardo DiCaprio both took inspiration from Paul Newman, the grandaddy of philanthropic celebrity food venturers whose  Newman's Own has donated millions to charity. Jackman's Laughing Man Coffee donates 50% of its profits to educational inititatives, while DiCaprio's Lyon, a proprietary blend from La Colombe Torrefaction coffee roasters gives 100% to his family foundation that works on a variety of environmental and humanitarian issues.
Rob Zombie: scary metal musician, horror filmmaker, and now coffee roaster? The beans are organic and fair trade certified, and you can pick up a bag at the online Rob Zombie Store amid the death skull lunch boxes and lunatic-with-an-axe t shirts.
The band KISS also has a line of coffee, but unlike Zombie's sustainably-sourced, single origin beans, the Kiss Coffeehouse line comes as artificially flavored ground coffee in varieties like Rocky Road and blueberry coffeecake. Read into that what you will.
The Tennessee-roasted Possum Coffee rests a little awkwardly on the shoulders of country music icon George Jones. Yes, we know that his nickname is Ol' Possum, but it still makes for an unappealing brand name. Never much of a coffee drinker, Jones is better known for his boozing— legend has it that when his wife would hide the car keys to keep him from bar-hopping he would head out on his riding mower—but at $10 a pound, it's the bargain of the celebrity brands.
We want to like Marley Coffee. It's the product of Rohan, the son of the late, great Bob Marley, the beloved and revered reggae musician who gave a political and cultural voice to indigenous communities throughout the world. But…the roasts are given hokey names referencing his father's lyrics like Lively Up 5 Bean Espresso and Buffalo Soldier Dark Roast. A multi-pack of single-serve pods is called the One Love Breakroom Pack, and a subscription is known as Monthly Marley. Blasphemy!